O NASBEST JOYCOOKING SPRAY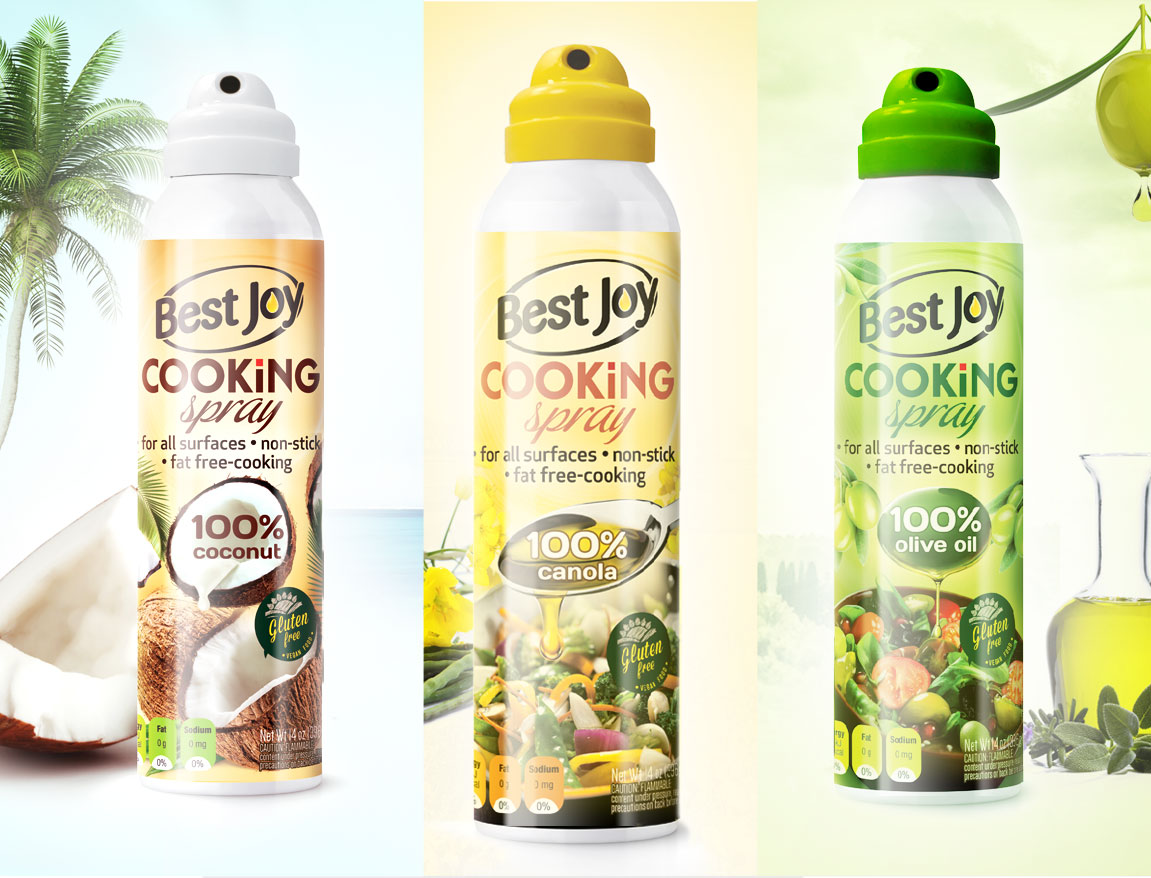 Since 2009, we have been delivering the Cooking Spray to stores, gyms, fitness clubs, sport-recreational centres in the whole Europe, we cooperate with dietitians, personal coaches, sportsmen. We are present in more than a dozen European countries, we participate as a partner in trade fairs promoting healthy food, fairs and sports events, as well as in fitness industry events. We support initiatives, which help obtain a slim figure and maintain a healthy lifestyle. Our production uses only the best ingredients and materials, this is why the quality of our product is the highest.
Our company PROMOTES A HEALTHY LIFESTYLE by limiting the absorption of bad fats and facilitating the calculation of the quantity of calories consumed daily. Thanks to our oil, you count only the calories of meals, without the semi-finished products needed for their preparation, which constitute even up to 30 % of calories of the meal itself. Our team consists of experienced people, working for years in industries related to health: Dietetics, Supplementation, Sport.
"Do not let that which you cannot do influence what you can do."
Health is the priority, which is why our product meets all standards, making it possible to use it in the broadly understood domain of cooking. It does not contain any preservatives
Fat is the only nutritional component to immediately deposit in the body.
We combine health with a diet – the Cooking Spray, due to the content of 100 % rapeseed oil, has 10 % of Omega-3 fatty acids, which – as compared to olive oil (1 %), makes a portion of the Cooking Spray (0 kcal) provide as much Omega-3, as a spoon of olive oil (90kcal).
There is a saying among dietitians: a miracle diet is a road that leads nowhere. We are of an opinion that only regular, healthy and balanced eating habits can help reach the right weight and keep the body in a good condition. This does not mean that you have to resign from many dishes; it is enough to change the way they are prepared.
The Cooking Spray leaves virtually no traces on plates; 99 % less residue or fragments of food after frying or baking.
Check out our recipes for dishes, which can be prepared with the use of the Cooking Spray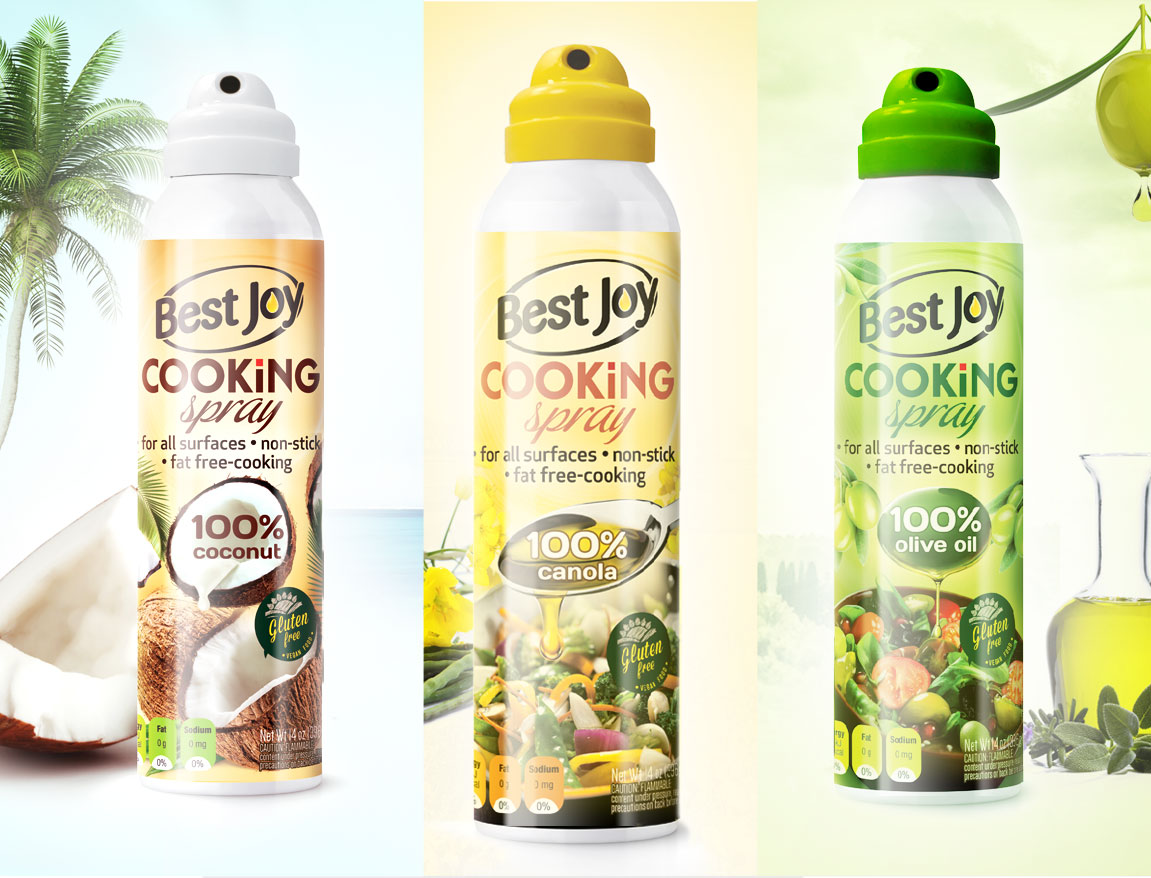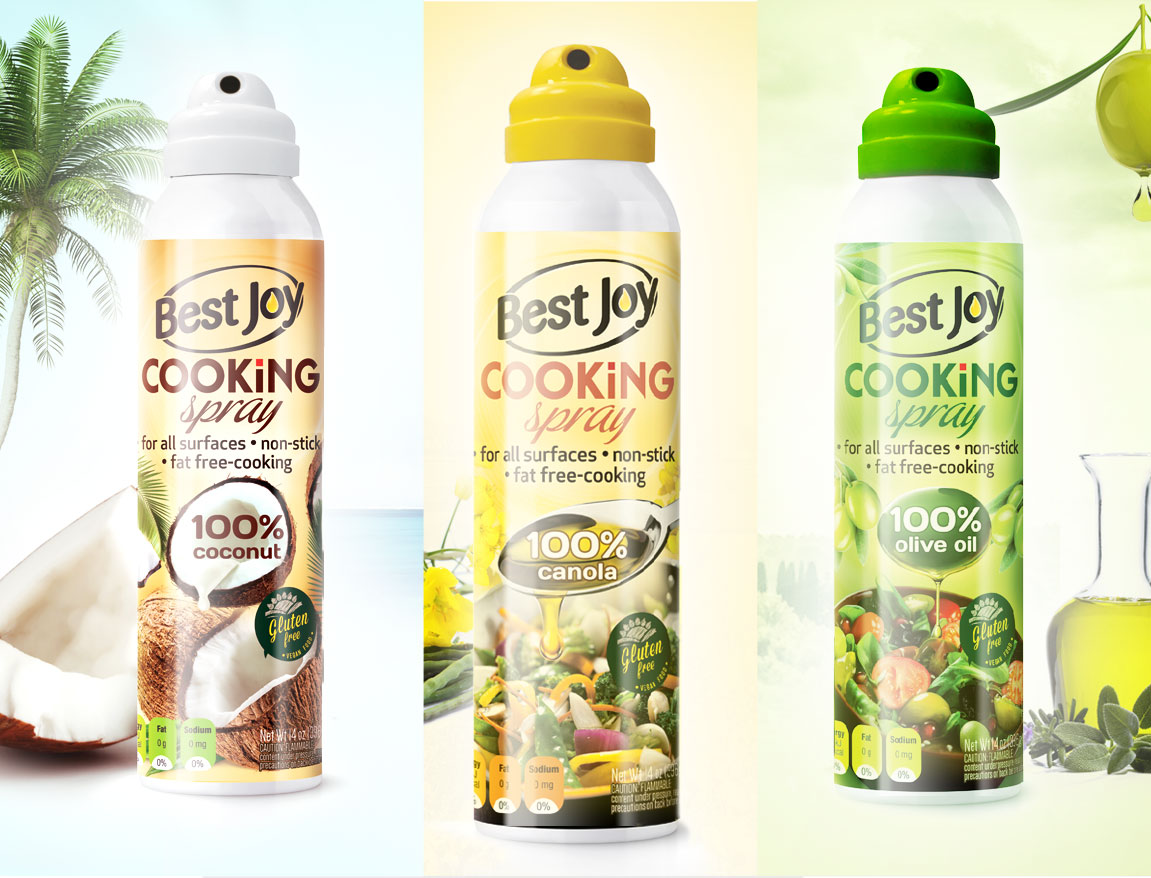 Our Cooking Spray is designed so that there would be no problems with stains, unpleasant odours or leftover oil in the can when the pressure in the can drops. Everything is perfected at each level of using the Cooking Spray. What is left for you is to enjoy the taste of low-calorie dishes.
To ensure maximum use of the capacity of the Cooking Spray, we recommend to slightly shake the can before use, however, afterwards it is not important how you will hold the can, be it vertically, horizontally, or even upside down. The distance from the frying pan or dish should be adjusted to their sizes. We recommend ca. 20 cm. It provides the highest safety and guarantees that the whole surface will be perfectly covered with our product. Even though we have applied all safety measures, the product should not be distributed directly on fire. The Cooking Spray should be stored in room temperature, on top of the spices shelf.